Which University Is Best For MBA in Islamabad evaluates, MBA or masters in Business administration is a professional degree related to business. This degree was initiated from USA in 19th century, when USA was becoming an industrial state. At that time companies required scientific solution of the problem related to management of their business. This need of the companies is the basic requirement behind the beginning of this degree.
Which University Is Best For MBA in Islamabad?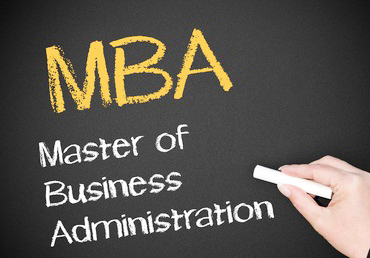 In Pakistan MBA degree was started in 1955. Now there are many degrees in Pakistan that are offering this degree. There are about 90 universities in Pakistan that are offering degrees in the discipline of business management and administration.
In Pakistan, MBA program is further classified. All these programs are recognized by higher education commission of Pakistan. The MBA program offered in Pakistani Universities are
2 year Full time
Part time
Accelerated
Modular
Executive
Full time executive
In Islamabad there are many universities that are offering degree in business management. Following is the list of top ten universities that are considered as best in the field of business administration and management.
Q: Which University Is Best For MBA In Islamabad?
| Rank | Universities | Founded | Type |
| --- | --- | --- | --- |
| 1 | Muhammad Ali Jinnah University Islamabad | 1998 | Private |
| 2 | SZABIST Islamabad | 1995 | Private |
| 3 | IQRA University Islamabad | 1988 | Private |
| 4 | Quaid-E-Azam University Islamabad | 1967 | Public |
| 5 | FAST National University of Computer And Emerging Sciences Islamabad | 2000 | Private |
| 6 | Bahria University Islamabad | 2000 | Public |
| 7 | COMSATS Islamabad | 1998 | Public |
| 8 | International Islamic University Islamabad | 1980 | Public |
| 9 | AIR University Islamabad | 2002 | Public |
| 10 | Foundation University islamabad | 2002 | Private |
Ans:
Mohammad Ali Jinnah University (MAJU) Is Best University For MBA In Islamabad


Study MBA Degree In Mohammad Ali Jinnah University (MAJU)
In the territory of Islamabad MAJU is considered as the best institute to study the business management. The institute is a private sector organization that was established in 1998 in Karachi, Sindh Province. During the same year the university also started its Islamabad campus. In the year of 2013, the university was ranked among the top ten general universities in HEC ranking. The institute has its own campus building.
Department of Management Sciences:
MAJU has a department of management sciences that is offering degrees related to business, management and finance. The department is offering degrees at bachelors, masters and PhD levels. This institute is offering two types of MBA programs recognized by HEC which are
MBA:
MBA program of MAJU makes students enable to understand the knowledge and skills which are very demanding to survive and groom in a tough and competitive environment. This program has a variety of specializations that gives the students a chance to study the field of their own interest and plan their own career accordingly. The areas of specializations are
Finance
Human Resource Management
Marketing
Information Technology
Entrepreneurship
MBA Professionals:
This program is specially designed for professionals. The programs fulfill the needs of professionals that are already working in high intensive competitive careers. This program is especially for managers. This is a 2 year study program that comprises on 4 semesters.
Also See: