Mechatronics is a branch of engineering that includes the combination of Electrical, control, mechanical, telecommunication and computer engineering. In other words we can say that this field is the mixture of all other fields of engineering. The word Mechatronics was oriented from Japan and Japanese made English word. This word was introduced by Mr. Tetsuro Mori who was a senior engineer in a Japanese company.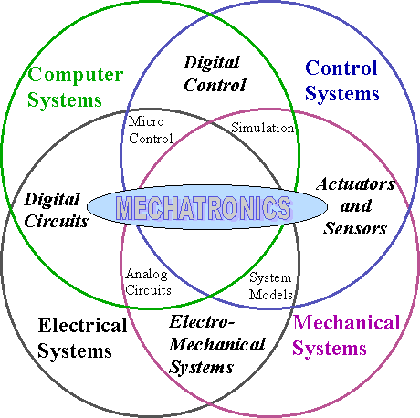 Basically it is a combination of the principles of electronics and computer engineering to make a new system that should be simple, reliable and economical. Many systems are generated in all over the world including Pakistan using this field.  Industrial Robot which is an automatically operated robot is a major example of Mechatronics engineering. The course structure and curriculum of this field covers various other fields like
Mechanical
Electrical
Computer science (Software and hardware) and Engineering
System and controls
Opt mechanics
Q: Which University Is Best For Mechatronics Engineering In Pakistan?
In Pakistan following universities are offering degrees in the field of Mechatronics Engineering and they are listed as:
| Rank | Universities | Founded | Type |
| --- | --- | --- | --- |
| 1 | UET Lahore | 1921 | Public |
| 2 | AIR university Islamabad | 2002 | Public |
| 3 | College of E & M E NUST Rawalpindi | 1957 | Military |
| 4 | Indus institute of higher education Karachi | 2004 | Private |
| 5 | Institute Of Business And Technology Karachi (main Campus Only) | 2001 | Private |
| 6 | Karachi Institute Of Economics And Technology (main Campus) | 1997 | Private |
| 7 | Preston Institute Of Management Science And Technology Karachi | 2001 | Private |
| 8 | Shaheed Zulfiqar Ali Bhutto Institute Of Science Technology Karachi | 1995 | Private |
| 9 | UET Peshawar | 1980 | Public |
| 10 | Iuse School Of Engineering And Management Sciences Rawalpindi | — | — |
Ans: 

UET Lahore Is Best For Mechatronics Engineering In Pakistan
Mechatronics Engineering In UET Lahore
UET Lahore has a separate department for this field. The department has all up to date and state of the art facilities for students of this field of engineering. The department offers degrees in the field of Mechatronics at undergraduate and post graduate levels.
As Mechatronics has become the basic need of today's life, therefore it is also become very important in research and education of the university. The university started offering degrees in subject at graduate and post graduate level from 2001 and 1999. The separate department for the Mechatronics was established in 2005. Now University has about 250 enrollments at undergraduate level.
Lab Facilities:
To make inline the theoretical study with practical the campus has up to date lab facilities where students can practically implement their theoretical knowledge. The campus has about 9 laboratories which are
AI & Robotics
Digital Systems
Power Electronics
Simulation
Hydraulics & Pneumatics
Embedded System
Instrumentation & Control
Automation
Mechatronics Club
Apart from the above labs the campus has some other labs in collaborations with electrical, mechanical and industrial manufacturing departments.
Study Programs:
UET is offering degrees in Mechatronics at bachelors, masters and PhD levels. There are about 250 students enrolled at bachelors' level. The university is offering following degrees in the field of Mechatronics and Control engineering.
Admission:
University offers admission annually. Normally the entry test conducted in June and new classes commence from Sept of every year.
Also See:
Salient Features:
Official Website: www.uet.edu.pk
Founded: 1921
Type: Public