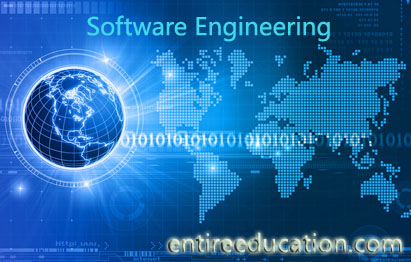 Now a day's computer is very useful in our life. It is used in every department of life especially in the offices, homes, big or small organization. Computer has two fields hardware and software hardware means the parts of body like hard disk, monitor, Key board, mouse and motherboard. Software means the application and programs we use in the computer.  The engineer who makes these programs for organization, different industries and for other companies is called software engineer. Best Software Engineering universities in Pakistan. Demand of software engineer is very high in industries, companies and govt organizations and also other different fields. Salaries of software engineers are quite high wherever they work.  Companies and heavy industries increases the salaries of software engineer day by day. Software engineer helps the organization and the companies for making a new software program like if companies and organization have a new project they want to work in that project they will make a new program with the help of software engineer.
Which University Is Best For Software Engineering In Pakistan?
Software Engineering in COMSATS University
In last 50 years the field in which science did lot of development called computer science in North America and Europe. Students can get knowledge in computer science in the field like algorithms, processes, information, languages and system software. Computer science in CIIT provides solid theoretical education to the student and they can be able to meet different challenges in different type of fields. CIIT graduates are quite intelligent and professional they thing positively and independent and provide solutions. They have their own ideas with positive thinking and they have contacts with the industries and organizations. Computer science graduates are always be able to find a good job at vide range related computer science fields like application programs , system development administration, hardware development, system support, system support information system etc in the national and international levels. Comsats University offers undergraduate program and postgraduate programs.
Undergraduate Programs
These are the program offer by the department of CIIT on undergraduate levels.
BS Computer Science
BS Software Engineering
BS Telecommunication and Networking
Graduate Programs
These are the program offer by the department of CIIT on Graduate levels.
MS computer Science
MS Information Security
MS Software Engineering
PHDs Computer Science
Also see: COMSATS University Islamabad Admissions
Thanks for visiting our site which is compatible of Universities Admission & details.
Silent Features:
Official Site: www.comsats.edu.pk
Founded: 1998
Type: Public
Also See: