Introduction, Yusra Medical and Dental College Admission 2020 Last Date:
Yusra Medical and Dental College admission section was founded in July 2010 with the missionary fervor to accommodate the requirements of the culture by a team of particularly committed and committed health specialists who have vast expertise in the discipline of medical education to organized a center of superiority at national and foreign stage.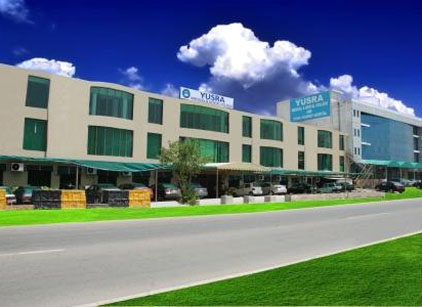 Important Admission Date for MBBS, Pharm-D
Last Date of Form Submission Sep 30
Departments:
Department of Anatomy
Department of Biochemistry
Department of Pharmacology
Department of Forensic Medicine
Department of Physiology
Department of Pathology
Department of Community Medicine
Department of Medical Education
Yusra Medical and Dental College Admission:
The full seats accessible for admission in the Yusra Medical and Dental College are 100 students in each session which includes Pakistani, Expatriates and Foreigners. The admission on all seats is structured on merit; which is applied not having discrimination of sexuality, colour, creed, race, religion, or domicile.
Application Method
College prospectus and application form can be attained from the YMDC Admission Office in person or by way of mail from the subsequent address:
Admission Office Addresses:
Yusra Medical & Dental and College
Near Kahuta Morr, GT Road,
P.O Humak, Islamabad
Tel: 92-51-4492811-5
Fax:92-51-4492816
E-mail: [email protected]
The fees for the prospectus, application form, entry test and processing is Rs. 2, 000/- to be lodged in cash at the Admission Office counter-top in man or women. Requests by mail should be supported by a bank draft of Rs. 2000 plus 200 postal charges, in prefer of college name.
Eligibility for Admission:
Students having any one of the subsequent certification are entitled for account(all international certification must be established by an Equivalence Certificate given by the IBCC).
60% complete score in pre-medical collection of Intermediate Certification in Pakistan, on the other hand, much higher scores prove ambitious.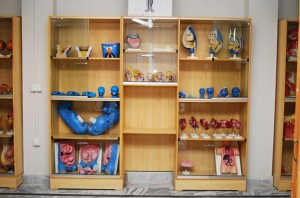 British Advanced Level Qualifications having Biology, Chemistry and also Physics.
The accomplishments should be more than 60% (pre-medical) in IBCC Equivalence Certificate.
US Grade-12 or Canadian Grade-13 Diploma (minimal GPA 3. 0) followed by an Equivalence Certificate from the IBCC of at minimum 60%F. Sc pre-medical certification (that will need addition of Biology and Chemistry in the final three years).
Higher Secondary School Certificate from alternative states with Biology, Chemistry as well as Physics/Mathematics followed by an Equivalence Certificate through IBCC of at minimum 60% FSc Pre-medical certification.
The Equivalence Certificate will be attained from a govt office of the Ministry of Education known as The Inter Board Committee of Chairmen (IBCC). This office tries to turn international certification into Pakistani equivalents. It has its individual prerequisites to be attained and it might take four to six weeks. The Yusra Medical & Dental College shall not offer any details or support in that association in this respect. It is the candidates accountability to acquire the Equivalence Certificate before an provide of admission could be formalized.
Entry Test Pattern
Biology 45%
Chemistry 25%
Physics 20%
English 10%
Facilities
Thanks for visiting our site which is compatible of Universities Admissions and details. We provide the best information about Yusra Medical and Dental College Admission 2020.
Official Site: Yusra Medical and Dental College
Founded: 2010
Type: Private