Hazara University Mansehra Garden Campus and Havelian Campus Admission 2022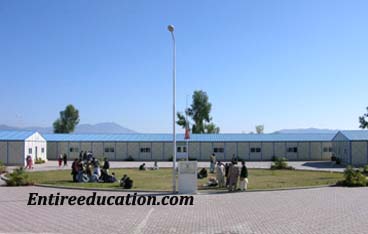 Admissions
Important Admission Date 2022 for Pharm.D and M.Phil leading Ph.D Programs in Pharmaceutical Sciences
Last Date of Form Submission 23rd June
Entry Test will be held on Department of Pharmacy, Havelian Campus 27 June at 09:00 AM
Display of Merit list 26 July
Interview of the Applicants 04 Aug to 06 Aug
Display of Final Merit list 12 Aug
Last Date of Fee Submission 18 Aug
Display of Second Merit list 19 Aug
Beginning of Classes 09 Sep
Faculties:
Faculty of Arts:
Economics
Education
English Language and Literature
Islamic & Religious Studies
Communication and Media Studies
Psychology
Urdu
Faculty of Law and Administrative Sciences:
Department of Management Sciences
School of Law
School of Cultural Heritage and Creative Technologies:
Admission:
 Entrance to one department does not offer a student the right of admission to yet another department.
The provisional entrance of a student is at fault to cancellation, if it is observed that any document submitted by the student is fake; or if there is any incorrect statement in the admission form or if eligibility is not complete in any esteem and such a student will have no right to go towards the HU Mansehra in any court of law.
 The maximum age limit for entrance to BA/BSc (Hons) programmes is 22 years and to Hons 5th Semester Programmes 25 years and Master (Hons) programmes is 26 years. On the other hand, leisure may be granted by the competent authority in deserving cases.
 Those candidates who have made an appearance in annual or supplementary examinations and are waiting for their results can also apply for entrance at their own possibility purely on provisional basis, students fails are eligible for admission shall be refunded 50% of Tuition Fee on case to case groundwork only.
 The Vice Chancellor may refuse/cancel entrance of any student without assigning any reason.
 All admissions, in the 1st instance, will be totally provisional subject to confirmation of the original documents, scrutiny and confirmation / approval by the Admission Committee, and the HU University.
 The entrance of the students shall stand terminated if:
Dues are not paid within one week of the notification of entrance .
 A student remains absent for a week consecutively from classes with out authorization of the Competent Authority.
Thanks for visiting our site which is compatible of Universities Admissions and details. We provide the best information about Hazara University Mansehra Admission 2022.
Official Site: Hazara University Mansehra
Founded: 2002